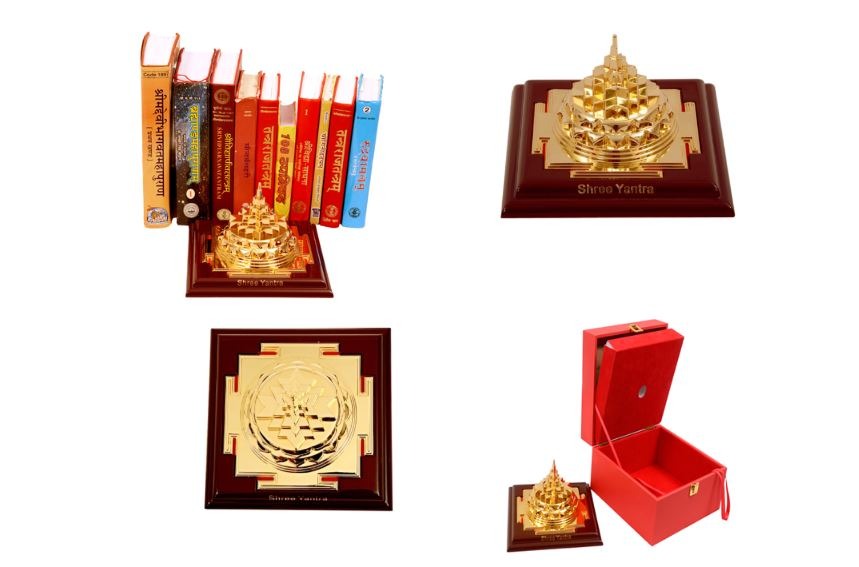 Swarna Shree Yantra is ideal because –
All eight authentic measures are considered in its creation.

Made by five positive metals – 24 carat Gold layer, Silver, Copper, Zinc and Nickel.

Made with perfect geometry, appropriate weight, positive combination of metals and colour.

Based on proof of ancient Shastras.

Created with international standard of quality.

Comes with wooden base of unique finish and self-assembling acrylic cover for instant installation.

Design registered by Patent Office (Design Number 265565 & 265566).
All the above make, Swarna Shree Yantra – an authentic and ideal Shree Yantra.